Compilation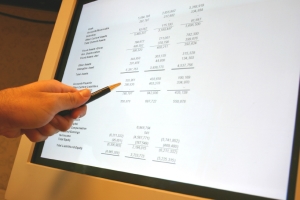 A financial statement compilation is a service to assist the management of a business in presenting its financial statements.
If your company in Azerbaijan requires help preparing your financial statements – whether monthly, quarterly or annually – our compilation services may be exactly what you need. In a compilation, we take the data you supply and compile financial statements that meet accounting standards. Because a compilation is basic, it will not include an examination of your numbers themselves, or create an opinion or assurance that the numbers are correct. However, we do take the time to understand your business and will take a common sense, high-level look at the financial statements to ensure that they are fairly presented. 
We perform compilation of financial statements in accordance with International Financial Reporting Standards (IFRS) and International Public Sector Accounting Standards (IPSAS).
Our compilation fees are based on the size and complexity of the company. For small and medium-sized companies in Azerbaijan total compilation fees can range from 6,000 AZN to 10,000 AZN.