Business Plan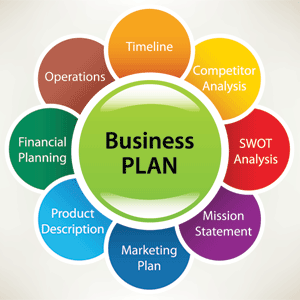 Business Plan is a written document that describes in detail how a new business or existing business is going to achieve its goals. A business plan will lay out a written plan from a marketing, financial and operational viewpoint.
We assist companies in developing, improving and reviewing business plans and the supporting financial models for star-ups and existing business expansions.
Usually business plans include following sections:
Executive summary
Company description
Products/services
Market analysis
Strategy and implementation
Financial plan and projections
Business ratios
Business Plans fees are mainly based on the complexity of the business and number of products to be marketed. For small and medium-sized local companies total Business Plan fees usually range from 8,000 AZN to 14,000 AZN.