Management Reporting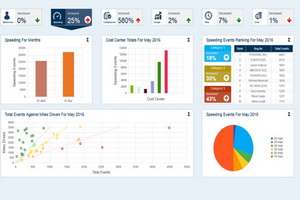 Timely and relevant management reporting is critical for active and forward-looking corporate performance management. Unlike financial reporting which consists of basic statements like balance sheet and profit loss management reporting helps to see a wider picture and to analyze performance at more detailed level. Management reports provide useful insights in various areas including but not limited to:
comprehensive sales analytics for understanding recent trends;
segmented profitability analysis by departments, locations, products, etc;
comparison of actual performance vs. planned;
staff utilization and efficiency;
working capital efficiency ratios;
liquidity analysis.
We help our clients to establish reliable and flexible management reporting system which produces weekly, monthly and annual reports using range of both financial and non-financial data. We start with a diagnostics of the existing system and then developing a rationale for management reporting model. Our experts assist you in determination of Key Performance Indicators (KPIs) aligned with your company's strategy and then proceed with designing of reporting contents. We use modern tools and technology to visualize all the data in a friendly dashboard format and make them available online.
Fees for design and implementation of Management reporting system are based on the complexity of the business and the required level of details. For small and medium-sized companies in Azerbaijan total Management reporting fees can range from 6,000 AZN to 17,000 AZN.